Brown Library and HBCU Library Alliance Receive Grant to Create Library Leadership Program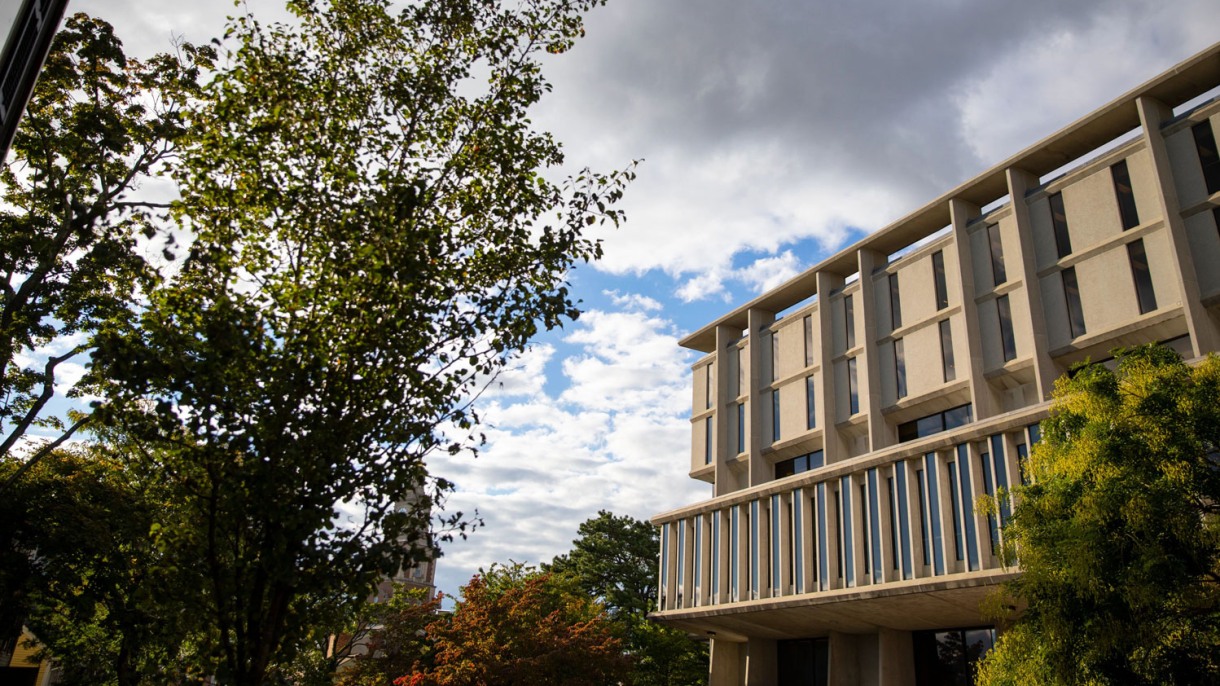 PROVIDENCE, RI [Brown University] – A new grant from the Institute of Museum and Library Services, a federal funding agency, will allow the Brown University Library and a national alliance of libraries at historically black colleges and universities to create a leadership development program for emerging librarians.
With a prize of $ 100,000 of the institute's Laura Bush 21st Century Librarian program, Brown's library experts will join the HBCU Library Alliance and its member institutions to create a two-year program called 'Stronger Together, Leading Through Community', designed to help library and archival professionals to become culturally sensitive and socially aware leaders.
Brown University Librarian Joseph S. Meisel said the grant will provide crucial support to the library's long-term commitment to building equitable partnerships with HBCUs. In 2020, Brown became the first non-HBCU member of the HBCU Library Alliance, which supports collaboration among library professionals who provide resources to strengthen HBCUs and support their academic communities. Brown's membership has already resulted in internships for students interested in library careers, professional development of library administrators, and collaborative research projects.
"The support of the Institute of Museum and Library Services is a wonderful recognition of our partnership and the goals we share in advancing the next generation of academic library leaders," said Meisel. "Combining the distinctive strengths of the HBCU Library Alliance, its member institutions and the Brown University Library on the basis of true reciprocity is a very exciting prospect. "
The pilot program will engage six aspiring library leaders from HBCU and Brown in a unique program that combines virtual and in-person programming, one-on-one mentoring and an immersive site tour. Throughout the pilot, the initiative's leaders – Sandra Phoenix, Executive Director of the HBCU Library Alliance, and Amanda Strauss, Associate University Librarian for Special Collections at Brown – will determine how the program can be expanded in the years to come for a wider impact.
The leadership development program will include:
a unique and specially designed leadership program;
access to formal mentoring during the program and beyond;
support to create a personalized leadership development plan;
opportunities for cohort members to connect with each other, both in person and virtually;
a multi-day immersive site visit to a Brown or HBCU library, tailored to the individual leadership development plans of each cohort member;
and an invitational leadership symposium where the cohort of emerging leaders will partner with instructors and program designers to share their learning outcomes.
Phoenix said two principles will guide the program: the importance of creating equitable partnerships between communities and recognizing the unique value of HBCUs in the management and preservation of African American history and culture.
"Collaborating with Brown University to support leadership development and continue our mission of strengthening HBCU libraries and their staff sets the stage to advance our work together," said Phoenix. "We are grateful to IMLS for funding the Stronger Together, Leading the Community" leadership development initiative. Our goal is to share skills and talents with Brown; to create and cultivate a diverse space for mutual teaching, learning and healing experiences; and develop high caliber library leaders to meet the needs of our communities.