Camosun Launches Shared Indigenous Leadership Program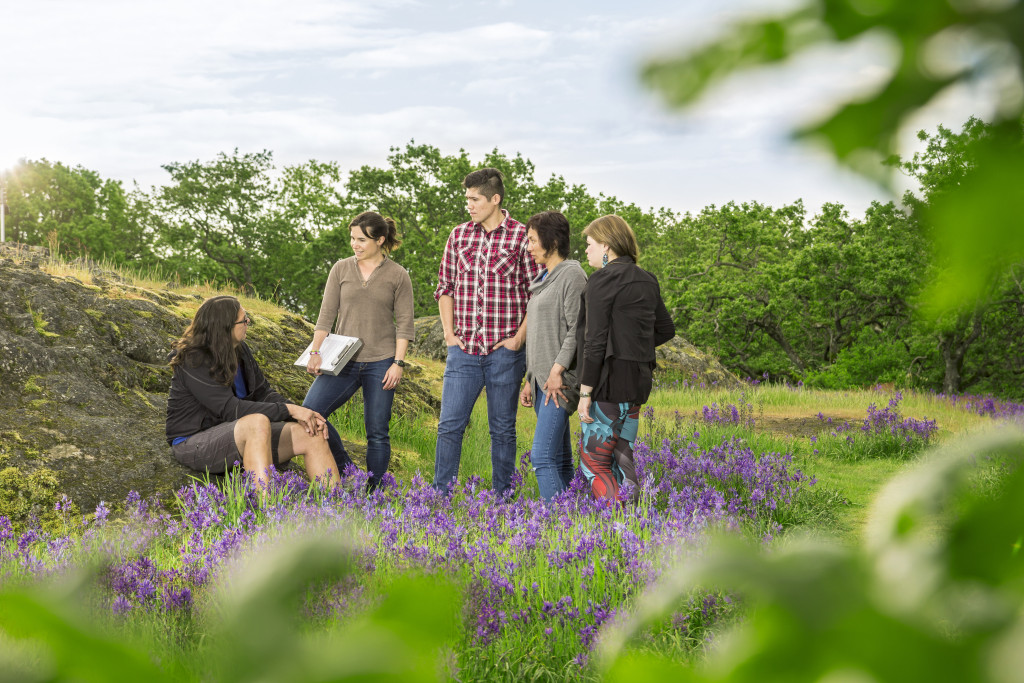 Camosun College has launched a unique and unparalleled program that addresses the need to practice trauma-informed relational, cultural and strategic leadership when working with Indigenous communities and/or leading change in non-Indigenous organizations .
Camosun College
The Advanced Certificate Program in Indigenous Ways of Leadership and Learning builds expertise in Indigenous leadership practices that reflect real-world and very current opportunities and challenges. As more organizations and institutions work towards reconciliation processes in Canada and beyond, it becomes more critical to provide training to Indigenous and non-Indigenous leaders seeking to effect positive change.
"The world is experiencing seismic shifts," says Dr. Todd Ormiston, executive director of Eyēʔ Sqȃ'lewen – the Center for Indigenous Education and Community Connections (IECC) at Camosun College. "The revelation of unmarked graves on the grounds of former residential schools, the Truth and Reconciliation Commission of Canada's Calls to Action, the United Nations Declaration on the Rights of Indigenous Peoples, and recent studies such as Reclaiming Power and Place have made this obvious. that social, economic, educational and cultural changes must occur in Canada.
This 20-month part-time program is a partnership between Eyēʔ Sqậ'lewen and the Te Reo Māori and Pacific Studies department at the Ara Institute in Christchurch, New Zealand. This blended program with New Zealand is primarily online, with the option for students to meet 'in person' each year. In year one, students will travel to Victoria for three weeks and in year two, students will travel to New Zealand for three weeks. Teachings will include applied learning in the classroom and in the field at both sites, emphasizing the relational, cultural and strategic elements of Indigenous leadership.
"There are parallels in New Zealand and common stories of settlement, but some parts of the stories and some responses in New Zealand are different, such as the Maori responses to the Treaty of Waitangi," adds Dr. Ormiston. This program allows students to learn in collaboration with Indigenous scholars and cultural knowledge keepers from Turtle Island (North America) and Aotearoa (New Zealand).
"The WILL program gives learners the opportunity to experience and practice the kinds of leadership needed as we move towards an indigenized and decolonized future. We know we have hope. These future leaders can take us there. says dr. Ormiston.
Learn more about camosun.ca/will.