IST student strengthens critical skills through Presidential Leadership Academy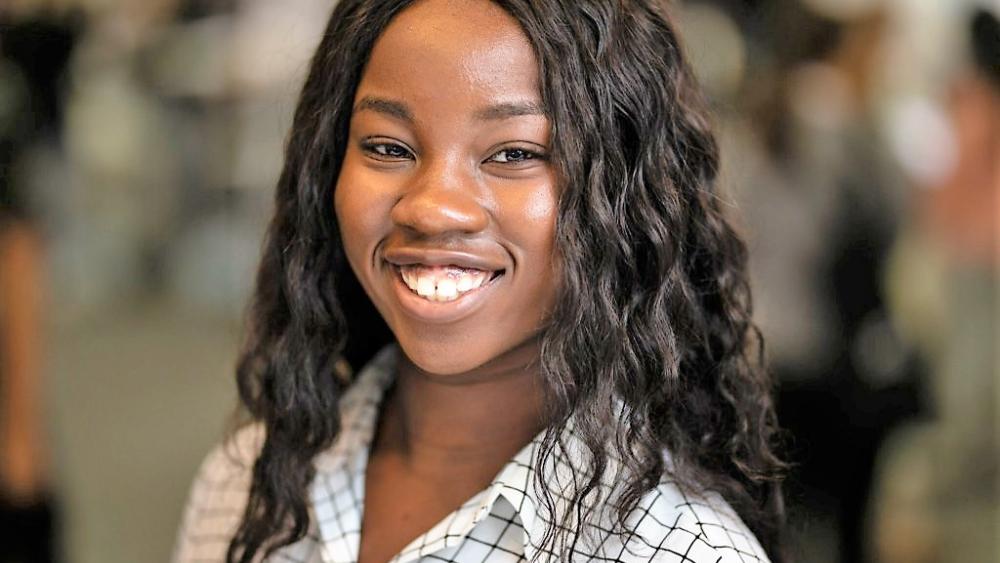 [ad_1]
UNIVERSITY PARK, PA – Like most freshmen, Tiffany Bass came to Penn State with the goal of developing skills that would be useful in her future career, not knowing exactly which path she wanted to take.
Then a mentor encouraged her to apply to the Presidential Leadership Academy because he saw the potential she was showing in her classes.
the Presidential Academy of Leadership, or PLA, is a program that aims to improve students' leadership skills and promote their critical thinking around current societal issues. The program accepts approximately 30 second-year students annually who can either apply to the program online or be nominated by a faculty member, bringing the total number of registrations each year to 90 selected students.
Now a second year student majoring in cybersecurity analysis and operations in the College of Information Science and Technology, Bass began taking classes at the academy taught by Penn State President Eric Barron. In these courses, Bass and other PLA students learn valuable skills about what it means to be a leader in their profession, community, and personal life.
When asked what it was like to be taught by the president of the university, Bass replied that initially she was not sure what to expect.
"At first I was intimidated. I didn't really open up and didn't speak the first few lessons, "she recalls. "But he's very warm and speaks well, and you can tell his goal is to educate us."
Classroom participation is an integral first lesson in PLA, and that lesson is already unfolding for Bass in and out of the classroom.
Bass is a member of the student organization IST Women, International, Racial, Ethnic, Diversity Intercultural Network (WIRED IN), Treasurer of the University's African Students Association and Captain of Homecoming. She said the essential skills she learns at the academy not only help her in her IST classes, but help her become more assertive while improving her effective communication skills in her roles as a student leader.
[ad_2]