Leadership program nurtures black talent in Pittsburgh area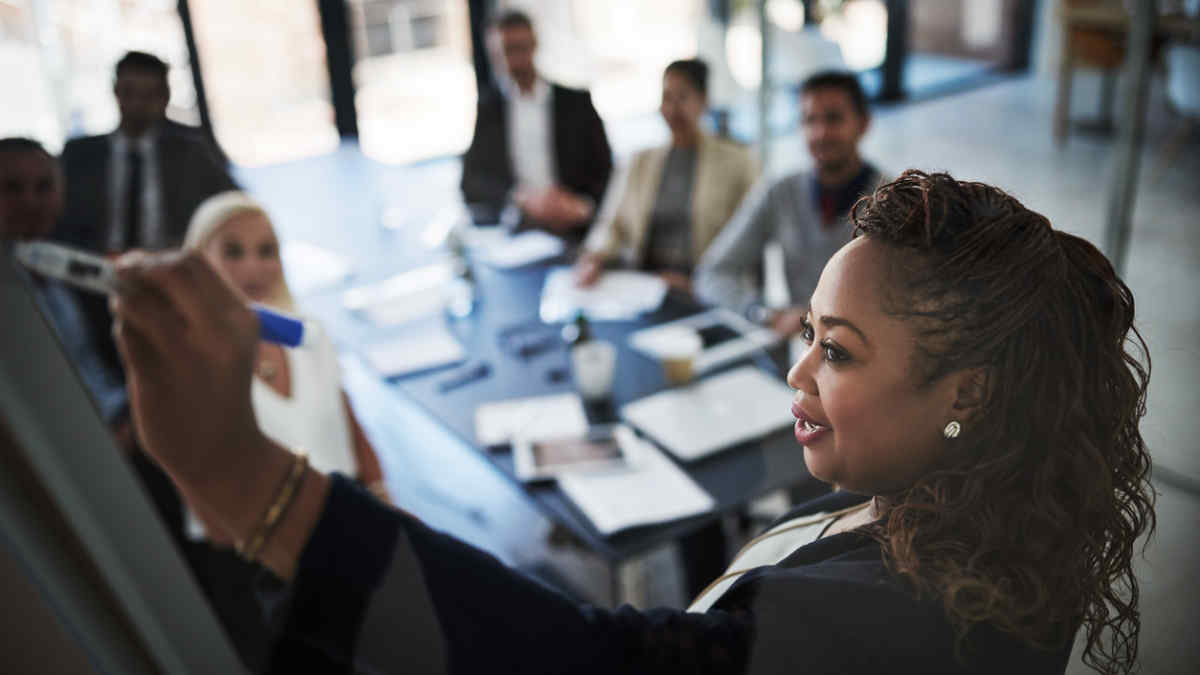 A nonprofit program in Pittsburgh has a mission to develop black talent.
The Advanced Leadership Institute (TALI) is a professional development initiative dedicated to cultivating Black executive leadership to strengthen businesses, institutions and communities. Founded in 2016, TALI offers customized executive education courses to support black leaders.
The program aims to provide greater diversity in Pittsburgh businesses, helping to establish a higher retention rate for black professionals at management levels.
"TALI partners with Carnegie Mellon University to deliver its programming," said Evan Frazier, Founder, President and CEO of TALI. "And together, we seek to educate, develop, connect and position our cohort members for career advancement and success."
Developing Black Leaders
In 2016, Frazier wanted to address the lack of black executives in Pittsburgh businesses. He spoke to other business leaders about the concept of a development program that trained black leaders throughout the Pittsburgh area.
In 2017, he partnered with Carnegie Mellon University's Tepper School of Business to create an executive leadership academy based on his idea. The organization's goal was to educate, develop and position black leaders for meaningful advancement in corporate and community roles.
"The program signifies the importance of having black professionals in leadership roles within Pittsburgh," Frazier said. "It signals to others that we have a vibrant community where everyone can grow and prosper. The success of our city depends on our ability to grow our regional population.
TALI includes two programs: the Executive Leadership Academy is aimed at executives and mid-level managers, and the Emerging Leaders program provides early managers and individual contributors with the tools to succeed.
Each program lasts seven months. Participants hone their leadership and management skills and learn how to effectively use coaching, mentoring and sponsorship to advance their careers and organizations. They also learn to leverage relationships with their peers for continued professional growth and personal support.
Graduates of the program are better prepared to successfully navigate corporate culture and organizational structure as black leaders, Frazier said. TALI also gives them visibility within their organization and in the community, helping them take advantage of opportunities for advancement.
"Graduates use the program to think more strategically about their career goals and to build wider social and professional networks," Frazier explained.
Has the program been successful?
In 2019, Stephanie L. Herring heard about TALI. The more she learned, the more interested she became.
"There had never been a leadership program specific to the professional development of black professionals on the trajectory of leadership positions in the region, let alone offered by a prestigious university like Carnegie Mellon," said Herring, vice president. human resources. resources at the Dollar Bank in Pittsburgh.
In 2019, she enrolled in the program. Herring said TALI spent a lot of time describing the benefits of mentorship, sponsorship and networking. Sessions covered topics such as critical thinking, leadership identity, financial decision-making, and workplace resilience.
Herring explained that TALI honed her existing skills with training and classes that forced her to think critically. She also said the program helped her achieve visibility and success in her organization.
"If I'm being honest, black professionals are often at a disadvantage in the workplace due to years of ingrained racial and cultural barriers," she explained. "Forming this program raised real issues such as how black professionals engage in 'impostor syndrome' to fit in and strategies for how acceptable it is to be at home. comfortable in his own skin."
Diamonte Walker, deputy executive director of the Pittsburgh Urban Redevelopment Authority, said participating in the program helped prepare her for her role as a senior leader of an organization.
"The seminars focused on scoping assets, building highly effective teams, and developing win-win strategies to make a positive impact in our practice areas," Walker said. "The peer-to-peer learning opportunities and the ability to access senior executives leading the industries responsible for driving our local economy has been a real added value."
Frazier noted that 83% of the inaugural cohort received significant additional promotions or responsibilities within two years of joining the program. He predicted that TALI would have over 125 alumni by the end of 2022.
"And we host an extensive, ongoing alumni program to support, connect and position these graduates for continued success," he explained. "Given both Pittsburgh's and the nation's focus on identifying and developing diverse executives for leadership positions, TALI is well positioned to support this increasingly important and strategic outcome."