Presidential leadership lessons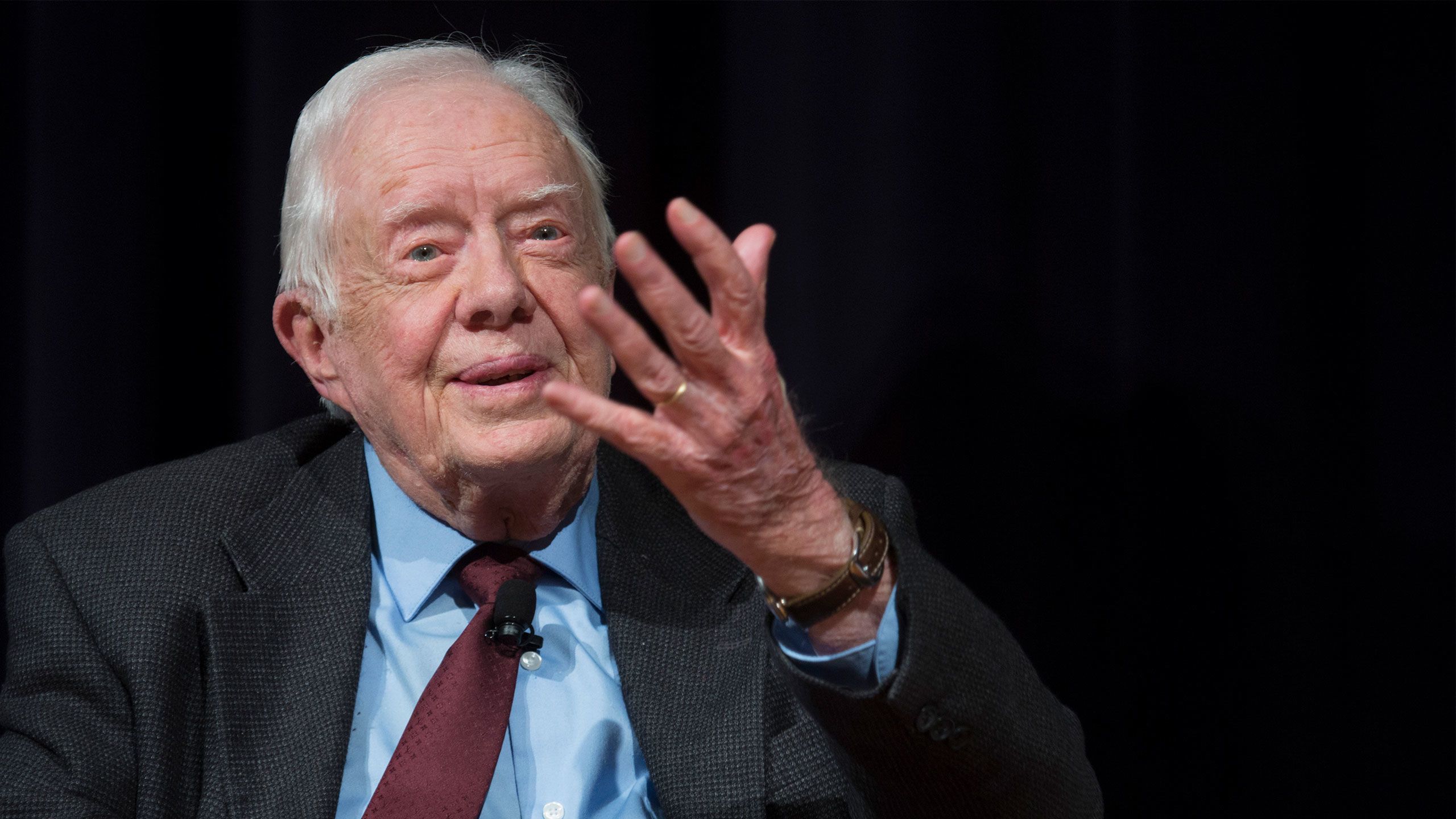 [ad_1]
BE READY TO RISK FAILURE
Discussing his role in the 1978 Camp David accords – negotiations with Egyptian President Anwar Sadat and Israeli Prime Minister Menachem Begin that led to an Egypt-Israel peace treaty – Carter attributes much of his success to values shared.
"The three of us were deeply religious," Carter explained. "Begin was a very pious Jew. Sadat (who was a Muslim) had a brown spot on his forehead from which he had knelt down and laid his face on the ground (in prayer) since he was a child.
Working together, "we have tried to extract direction from our own individual religions to ensure that everyone is treated equally before God," he reflected. "I think all of our religions elevate the importance of peace."
Sometimes, he acknowledged, leadership means risking failure.
"Throughout our lives we will have disappointments, setbacks and failures… we must be prepared, as we explore our goals in life, to accept the possibility of failure if you think success is worth it. worth it.
This philosophy continues to guide The Carter Center, which has worked in partnership with Emory to make peace, fight disease, and bring hope to some of the world's poorest and most disadvantaged people – a daunting task.
Through it all, Carter said their team knew that "if we are to be successful in trying to improve the world, we have to do what we are able to do and not be afraid to try."
THINK GLOBALLY ACT LOCALLY
To prepare for leadership and the impact of change, Carter urged young people to identify the principles and causes they hold dear and get involved in issues, even at the local level.
"I think our country would be better if everyone just tried to help the people next door."
Looking back on his presidency, Carter identified the normalization of U.S. relations with China as a major achievement in world affairs, as well as the promotion of peace and human rights.
As for his failed reelection bid, Carter was helped to overcome his disappointment "by trying to convince my wife that there were some good things about it," he recalled, with a sympathetic smile.
Becoming Emeritus University Professor at Emory and establishing The Carter Center would be "a tremendous boost to spirit, commitment and ambition," he acknowledged. "I valued my life since the White House just as much as I did in my four years in the White House.
When asked how he deals with leadership stress, Carter smiled. "I was fortunate enough to choose the right wife," he said, praising the benefits of spending time with family and friends.
Together, he and Rosalynn pledged to discover new activities – learning to play tennis, downhill skiing (aged 59 and 62), birdwatching (their life list includes 1,300 species) and fishing. fly around the world.
"When we go on vacation, we turn off our cell phones," he said.
After a standing ovation, Oxford students reflected on the lessons shared by the former president, Nobel Laureate and acclaimed global humanitarian.
"He's one of a kind," said Emilio De la Mora Contreras, a sophomore from Peachtree City, Georgia.
"It was such an incredible experience, having the opportunity to hear one of the greatest minds to ever serve as President share his thoughts," he said. "I would listen to it every day, if I could."
For Josephine MacArthur, a second year student from Ghana, who came to Oxford College via Horizon City, Texas, the experience was inspiring.
"To see a man of such authority, who has resonating ideas about what we can do to make the world a better place, is amazing," she said. "It was an honor to be here.
Kimber Williams story. Photos by Kay Hinton / Emory Photo Video.
[ad_2]