These historians say Obama ranks 12th in presidential leadership history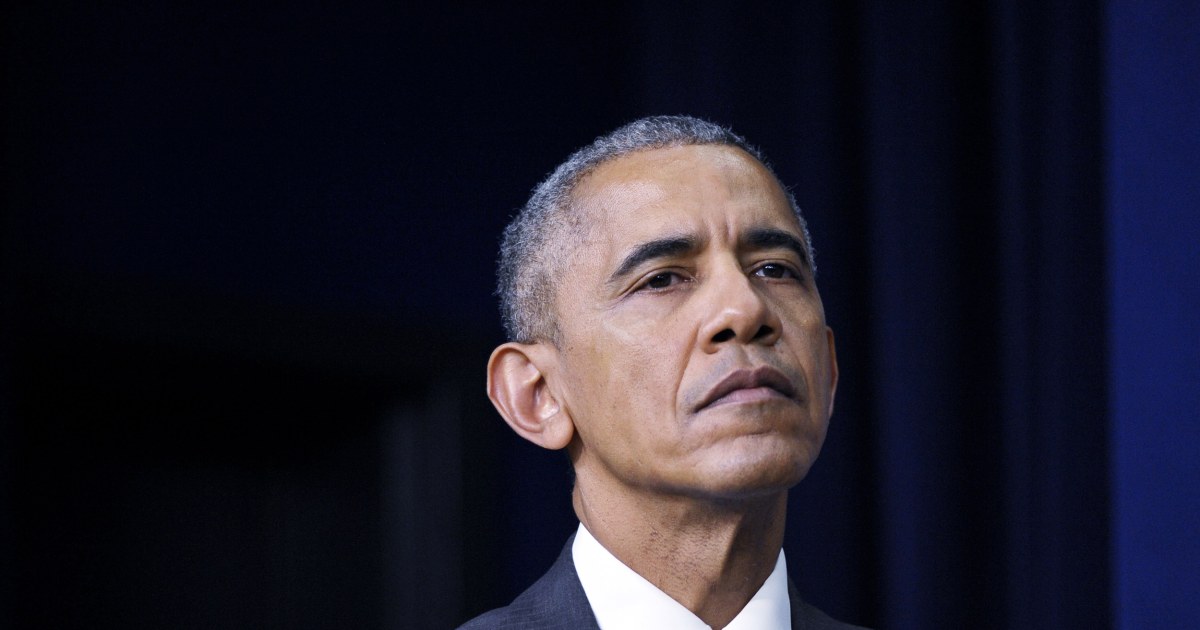 [ad_1]
Barack Obama Ranks 12th Best Leaders in US Presidential History, According to New Survey of 91 Presidential Historians conducted by C-SPAN.
The panel placed the 44th President just below Woodrow Wilson and just above James Monroe.
This is the third such survey carried out by the organization, which began polling the Presidential Expert Panel in 2000. The poll ranks every US president on a battery of issues, including "crisis leadership. "," Moral authority "," international relations "and" the pursuit of equal justice for all. "
Obama scored particularly high on the "equal justice" scale, ranking third behind only Abraham Lincoln and Lyndon Johnson. It also ranked among the top ten on issues of "moral authority" and "economic management".
But Obama ranked fifth from bottom on "congressional relations" and had a 24th best average score on "international relations."
Rice University historian Douglas Brinkley says Obama's presidency, despite its weak points, may well age and rise even higher over time.
"There is usually a kind of upward mobility, especially if you're a president who hasn't experienced major scandals," he said, noting that presidents are also often judged against their predecessors and immediate successors. "If the Trump presidency is problematic, people can judge Obama even higher. "
For the third time in a row, Abraham Lincoln has ranked as the country's top presidential leader, according to the panel. George Washington came in second and Franklin D. Roosevelt completed the podium in third place.
The others in the top ten are: Theodore Roosevelt (4), Dwight Eisenhower (5), Harry Truman (6), Thomas Jefferson (7), John F. Kennedy (8), Ronald Reagan (9) and Lyndon Johnson (10 ).
PICTURES: The Obama era in pictures
Eisenhower climbed to fifth place after being ranked ninth in 2000. His rise, historians say, may be the result of a greater appreciation for his low-key style, his measured approach to dealing with the tensions of war. cold and end the Korean War, and in particular its famous – and, according to many, premonitory – warnings about the growth of the military-industrial complex.
George W. Bush's dismal ranking at 36th place in the 2009 survey has improved slightly over time. He is now ranked as the 33rd best presidential leader in the country.
Andrew Jackson, whose populist movement has been compared by some historians to Donald Trump's unconventional political rise, dropped several points in the latest survey, dropping from 13th place in 2000 and 2009 to just 18th today.
C-SPAN Chairman Rob Kennedy noted that Jackson's demotion comes after a high-profile debate over whether Jackson should stay on the $ 20 bill, but also after a new wave of scholarship over the less salty aspects of his presidency, especially the Indian Removal Act which paved the way for the deadly "Trail of Tears".
"There has been a lot of writing about Jackson over the past eight years, and his downfall is probably due in large part to things that have happened over time as opposed to this particular moment in history." Regarding the parallels between Jackson and Trump, he said.
Curious about the worst leader in US presidential history? The ignominious honor goes to James Buchanan, whose failure to address the onset of the Civil War is considered one of the greatest leadership failures in American history.
Buchanan joins four other presidents – Andrew Johnson, Franklin Pierce, Warren G. Harding and John Tyler – at the bottom of the presidential barrel, even below William Henry Harrison, who died after a month in office.
"You never want to be less than William Henry Harrison," Brinkley said. "If you're under Harrison, the idea is that you really damaged the executive branch during your tenure."

[ad_2]