US President Joe Biden shares "the great admiration of the American people for the Queen"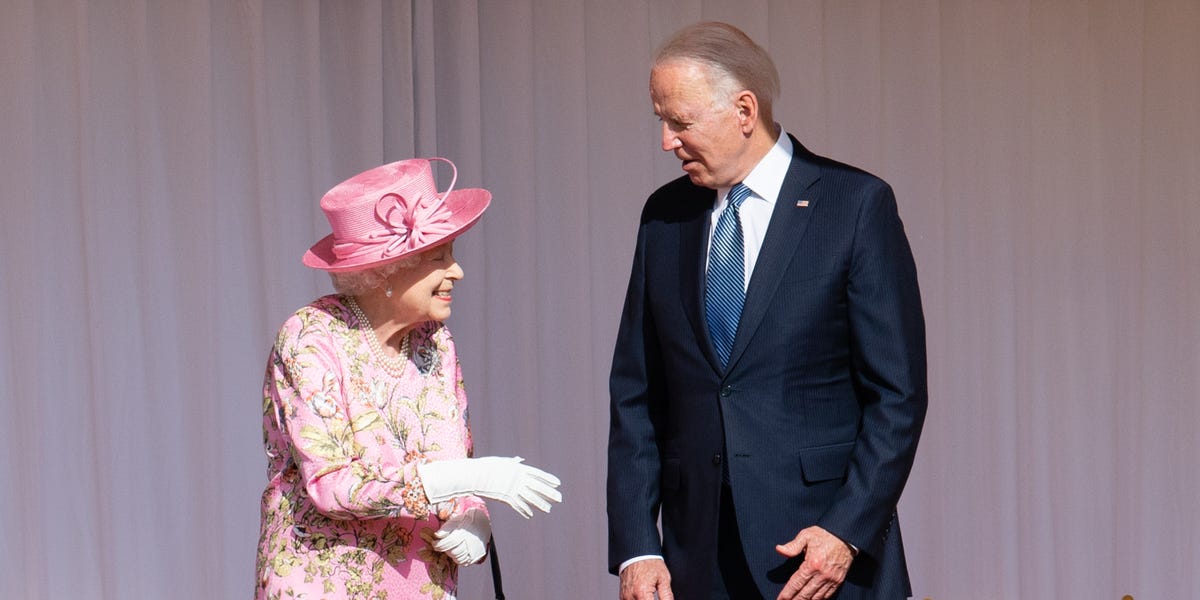 US President Joe Biden spoke fondly of the end Queen during a call with King Charles III, the White House shared.
A new statement released by the President's Official Residence recalled the conversation the 46th President of the United States had with the newly appointed monarch following Her Majesty's passing last Thursday.
The White House explained that Biden would like to "express his condolences on the passing of Queen Elizabeth II."
According to the statement, Biden "remembers with fondness the Queen's kindness and hospitality, including when she hosted and hosted the First Lady at Windsor Castle last June."
This content is imported from Twitter. You may be able to find the same content in another format, or you may be able to find more information, on their website.
Biden also "conveyed the great admiration of the American people for the Queen, whose dignity and steadfastness have deepened the enduring friendship and special relationship between the United States and the United Kingdom."
The statement concluded: "President Biden has expressed his desire to continue a close relationship with the King."
The President and First Lady Jill Biden have been invited to the Queen's funeral, which will take place on Monday, September 19 at Westminster Abbey, London.
On Thursday, September 8, President Biden and the First Lady issued a two-page joint statement statementpraising the late royal as "more than a monarch".
Their statement began: "Her Majesty Queen Elizabeth II was more than a monarch. She defined an era.
"In an ever-changing world, she was a stable presence and a source of comfort and pride for generations of Britons, many of whom never knew their country without her.
"Enduring admiration for Queen Elizabeth II has united people across the Commonwealth. The seven decades of his historic reign witnessed an era of unprecedented human progress and the advancement of human dignity.
The Bidens recalled the Queen's war message on the radio as a young princess, her coronation and her Platinum Jubilee earlier this year, stressing that she "devoted her whole life to their service".
They continued: "Queen Elizabeth II was a stateswoman of unparalleled dignity and steadfastness who deepened the fundamental alliance between the United Kingdom and the United States. She helped make our relationship special.
The Bidens first met the Queen in 1982, when they visited the UK as part of a Senate delegation.
Her Majesty then welcomed them in June 2021 for their first foreign trip as President and First Lady of the United States.
The Bidens recalled their last visit: "She charmed us with her wit, moved us with her kindness and generously shared her wisdom with us."
They concluded: "We send our deepest condolences to the Royal Family, who not only mourn their Queen, but also their dear mother, grandmother and great-grandmother.
"His legacy will loom large in the pages of British history and in the history of our world."